Our Squeeze radiator was among the winners of the prestigious Material Preis in Germany in 2013, the Northern Design Awards 2012 winner of the 'best manufactured product' and was also a finalist in the 2013 kbbreview awards
Surprisingly efficient, the Squeeze combines beauty and function for modern living. And, let's face it, why should we be stuck with the choice between a beautiful radiator providing ambient heat, an enormous cumbersome old thing, or the typical white functional 'eye sore'? Bring on the Squeeze...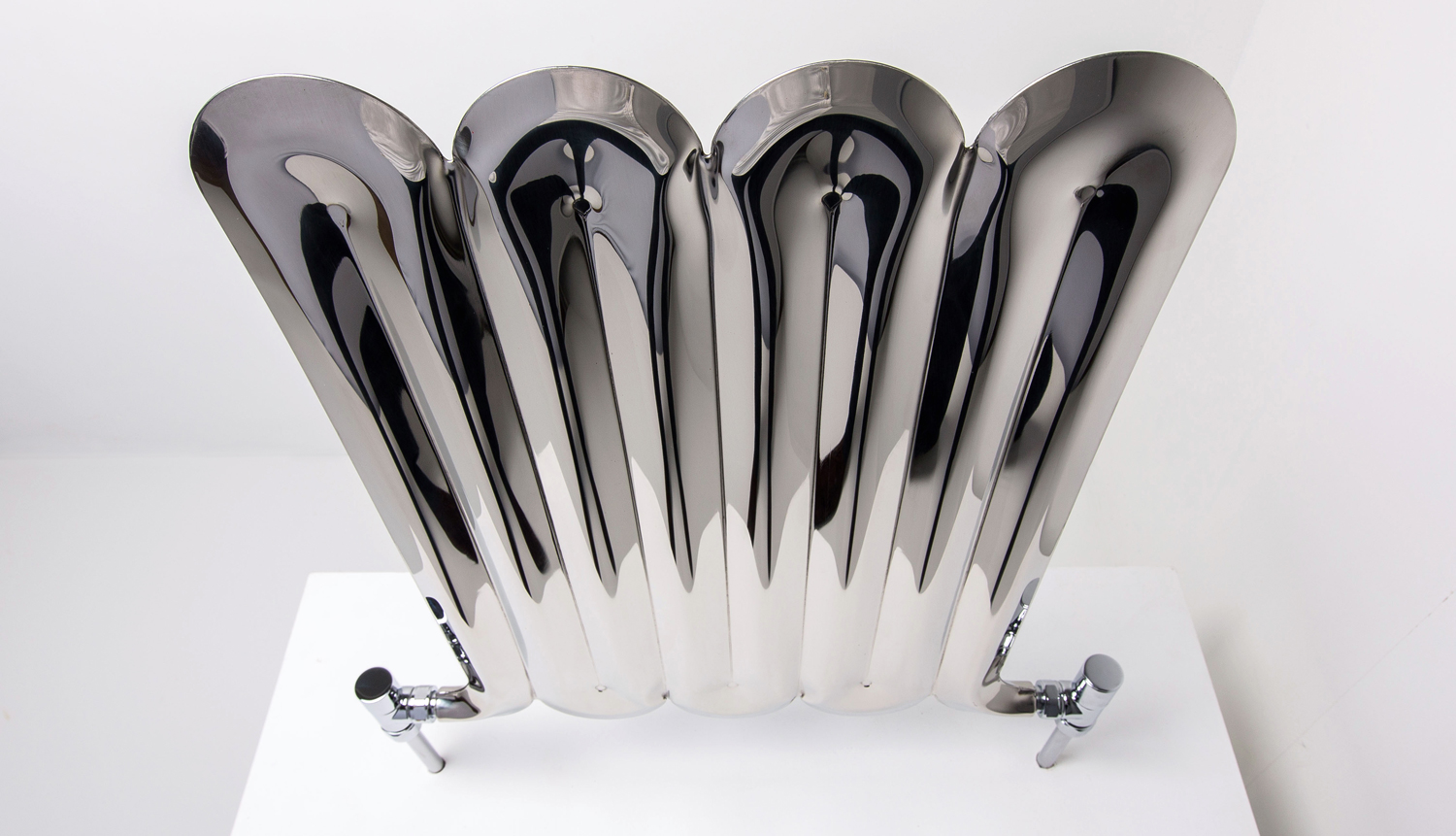 Dimensions
Squeeze:
H610mm x L440mm x D35mm
Big Squeeze:
H610mm x L880mm x D35mm
Output
Squeeze:
(∆T50Watts) 310 (∆T50BTU) 1057
Big Squeeze:
(∆T50Watts) 620 (∆T50BTU) 2161
Custom Finish
Stainless steel coloured finishes using Colourtex® or Steel Colour® are available in a variety of colours including black, blue, bronze, champagne, charcoal, gold, green and red). A variety of textures, patterns, surface effects and techniques such as etching and embossing with patterns or custom designs can be arranged (please contact us for a copy of our technical pdf which provides full listings of custom finishes and specifications). Our Super Mirror stainless steel is also available. This is the most perfect polish that can be produced on stainless steel, its lack of grain and near perfect polish has reflective qualities like a glass mirror.
Suitable for domestic hot water and central heating systems*
Lead time
Standard orders 6-8 weeks