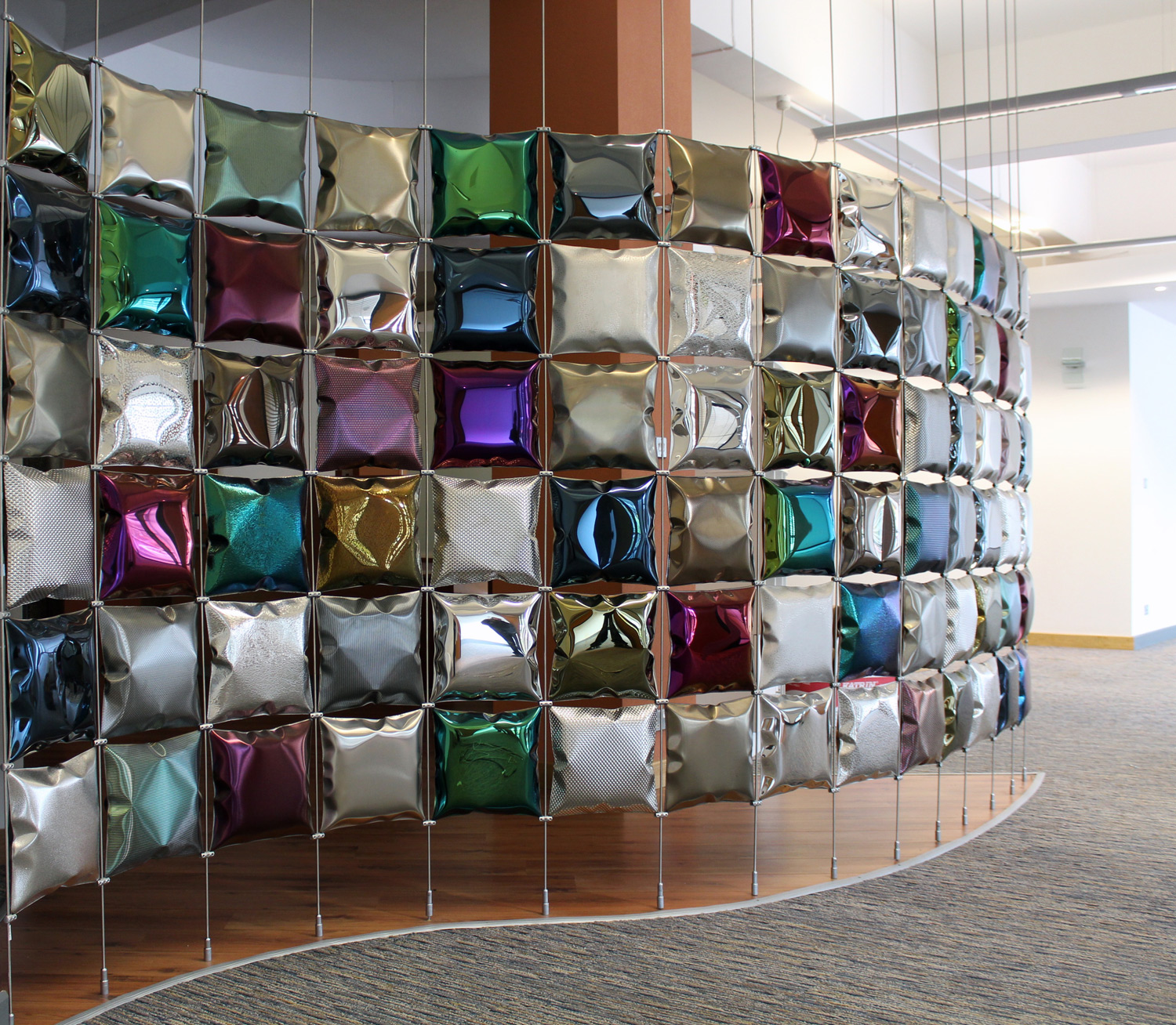 Arts Council England / Newcastle, UK
Suspended inflated stainless steel screen commissioned by Arts Council England. Our modular screen recently won Interior Design's prestigious Best of Year Award. It is available to order from our collection in custom finishes & bespoke sizes.
Floor Standing mosaic screen in a variety of coloured and polished stainless steel finishes.