Stainless steel inflated metal balloons in custom hand painted finish
Maison Guerlain / Paris, France
Suspended inflated metal bees 'in flight', featured in 24ct gold plated stainless steel finish for Maison Guerlain's atrium in their Champs-Élysées boutique.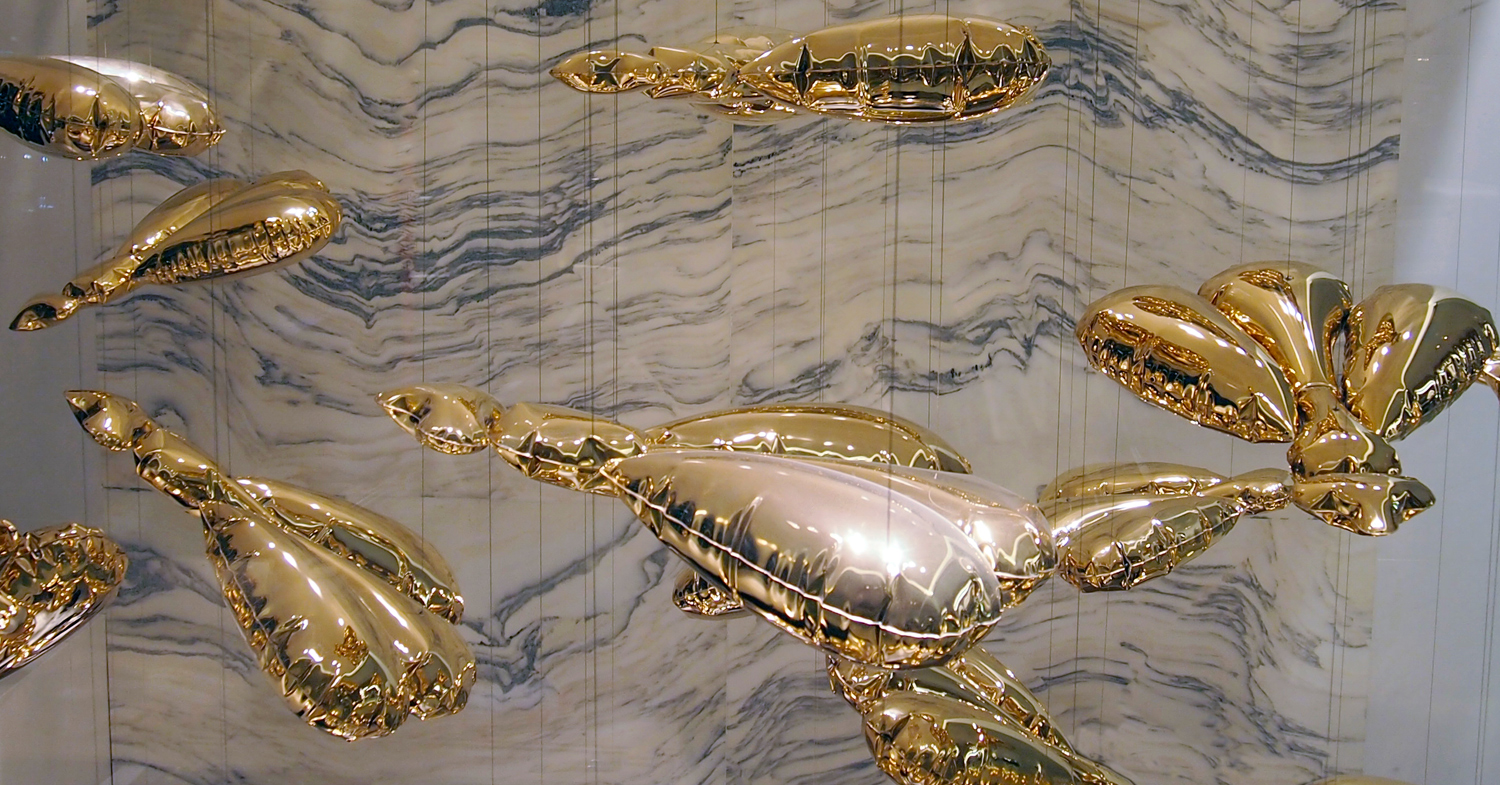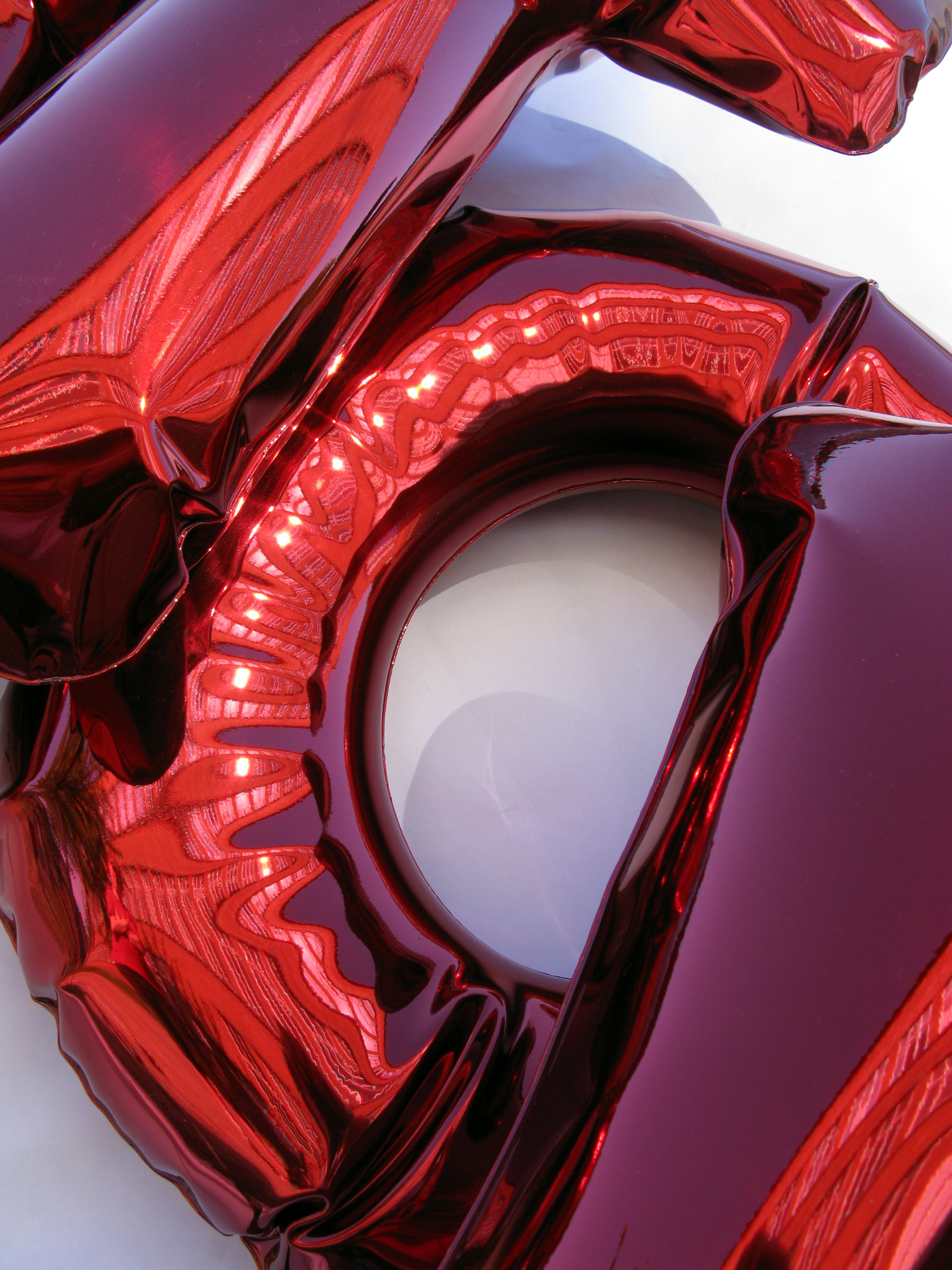 Louis Vuitton HQ / Paris, France
Window display of inflated metal balloons in red & pink lacquer finish for Louis Vuitton, Paris. In stainless steel with laquer coating (transparent colour coating selected from a pantone reference).